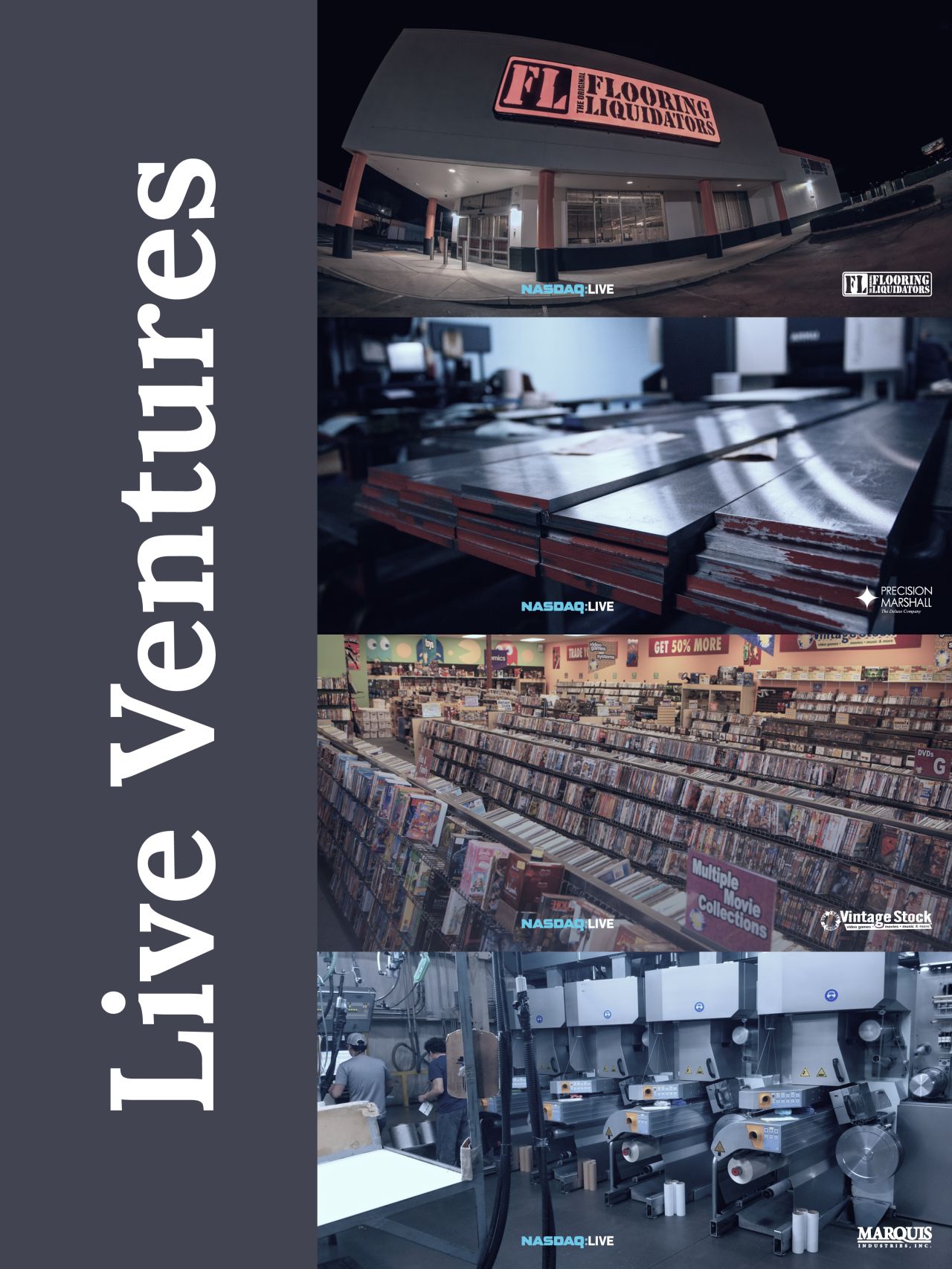 IPO Edge and the Palm Beach Hedge Fund Association will host a fireside chat with Live Ventures (Nasdaq: LIVE) on Nov. 13 at 2 pm ET. The live event will feature Jon Isaac, President and Chief Executive Officer, Live Ventures, moderated by IPO Edge Editor-in-Chief John Jannarone and Editor-at-Large Jarrett Banks in a video session lasting approximately 60 minutes including a Q&A with the audience.
To register, CLICK HERE
Mr. Isaac will discuss: 
About Live Ventures / Jon Isaac's background
Live Ventures' investment approach / acquisition strategy
Recent acquisitions and interesting deals
Live Ventures' current bid for LL Flooring
About Live Ventures
Live Ventures is a diversified holding company with a strategic focus on value-oriented acquisitions of domestic middle-market companies. Live Ventures' acquisition strategy is sector agnostic and focuses on well-run, closely held businesses with a demonstrated track record of earnings growth and cash flow generation. The Company looks for opportunities to partner with management teams of its acquired businesses to build increased stockholder value through a disciplined buy-build-hold long-term focused strategy. Live Ventures was founded in 1968 and in late 2011 Jon Isaac, Chief Executive Officer and strategic investor, joined the Board of Directors and began to refocus it into a diversified holding company. The Company's current portfolio of diversified operating subsidiaries includes companies in the textile, flooring, tools, steel and entertainment industries. For more information on Live Ventures please visit, www.liveventures.com.
About Jon Isaac
Jon Isaac has served as President and Chief Executive Officer of Live Ventures since January 2012, and as a director on the Board since December 2011. He previously also served as Chief Financial Officer beginning in 2013 until January 2017. He is the founder of Isaac Organization, a privately held investment company. At Isaac Organization, Mr. Isaac has closed a variety of multi-faceted real estate deals and has experience in aiding public companies to implement turnarounds and in raising capital.
Contact:
IPO-Edge.com
Editor@IPO-Edge.com
Twitter: @IPOEdge
Instagram: @IPOEdge